International Training Center of the ILO
Specialization in Disaster Risk Reduction in the context of Local Sustainable Development
This special supplement of the ISDR Informs magazine presents the outcomes and lessons learned from the first course titled Specialization in Disaster Risk Reduction in the Context of Local Sustainable Development. The course was offered by the Delnet Program, which operates under the auspices of the International Training Center of the International Labor Organization (Delnet ITC/ILO).
The course is part of the collaborative efforts between Delnet and the ILO Crisis Response and Reconstruction Program (ILO/CRISIS), and the United Nations secretariat of the International Strategy for Disaster Reduction (UN/ISDR) to support the International Recovery Platform and the implementation of the Hyogo Framework for Action 2005-2015.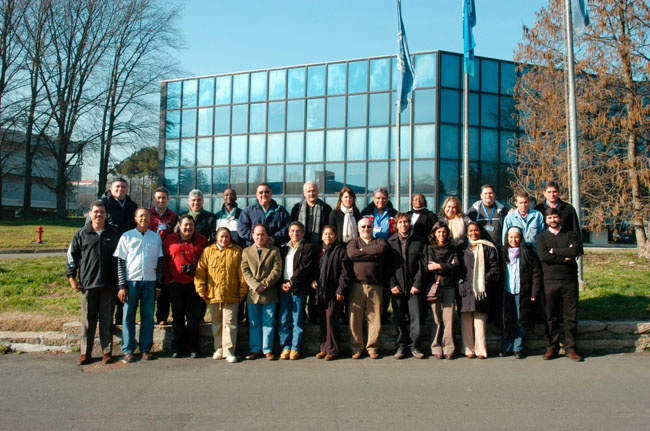 Photo: ITC/ILO
Aside from the institutional support made available for the initiative, this training experience has brought added value to us, serving as the basis for this publication. Specifically, the process to plan and implement the course laid the groundwork for the consolidation of a network of stakeholders with a common goal: to promote local sustainable development initiatives that contribute to the creation of more resilient and just societies.
The articles contained herein —which were prepared by course instructors, organizers and participants— serve as a compilation of concrete training experiences, and are intended to encourage reflection and the sharing of ideas about ways to promote a culture of prevention and development models compatible with the environment, as we confront the serious climate and environmental events that have occurred in recent decades.
For futher information contact:
www.itcilo.org
www.itcilo.org/delnet