Series: "It is better to prevent..."
Thanks to the contributions of all national societies in the region, the Reference Center for Community Disaster Education, located in Costa Rica, successfully completed the process of editing the first four modules of the series entitled "Es mejor prevenir..." [It is better to prevent...]
With funding from the IFRC, the Center was able to produce these first four modules: Community Education, Organization and Preparedness for Risk Reduction; Prepared Families; Community First Aids; and Protected School. Three additional modules are currently being reviewed and revised by experts from PAHO, CRID and national societies from the countries that work with the Center. It is expected to produce a total of 12 modules.
The material in these modules is the result of more than a decade of tenacious efforts made to gather experiences among national societies in the region, and implement initiatives to support their communities. The Reference Center has not only produced the educational material that provides disaster prevention programs with content, but has also served as a forum for exchanging experiences among national sectors through internships, so that they are able to make contributions in the different communities where they work.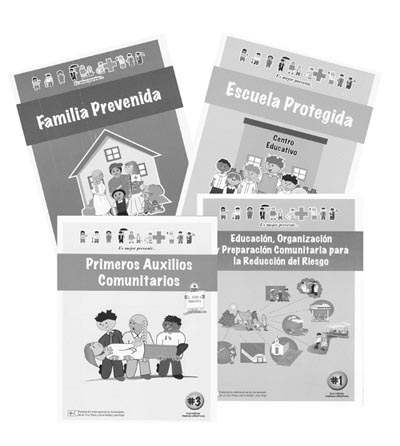 For further information, please contact:
José Bonillax