Living with Risk in a Changing Climate



The year 2002 was a year of extremes; scientists documented record figures for windstorms, rain and floods in different parts of the world. Altogether, some 11,000 people throughout the world were killed in different type of natural disasters (Munich Re's analysis in 2002, in 2001 the figure was 25,000). The number of events that was recorded in 2002 was around 700, and economic losses total the amount of US$55bn (Munich Re, 2002). Toward the end of the year there was mounting evidence of a new El Niño event around the Pacific: Australia was hit by serious droughts and devastating forest fires, while the US Pacific coast was ravaged by floods.
In Latin American and the Caribbean, hurricanes, floods and droughts were the most common hazards that caused damage to the communities in different parts of the region. With no precedent in the history of Cuba, two hurricanes Isidore and Lili, pounded the Isle of Youth and Pinar del Rio in just 10-day period, following a similar path. These hurricanes damaged numerous offshore oilrigs but lost much of their force on reaching the coast. However, thousands of schools and health facilities were affected or destroyed completely, some coastal settlements were literally swept away and other villages were isolated due to severe flooding. Despite their intensity, both hurricanes caused only one death, thanks to the effective early warning systems and evacuation of about 700,000 people to safer places, carried out by the Government of Cuba.
In Ecuador, the eruption of Reventador, the "forgotten" volcano, did not claim lives, but caused severe damaged to crops and cattle industry of the country. The volcanic ash affected many farms, as well as the pastures that feed the cattle, the main source of income for many of the affected communities.
Two thirds of all disasters are climate or weather-related. Social and economic systems are already affected by the increasing frequency of floods and droughts. According to the Inter Governmental Panel for Climate Change (IPCC), there is a high degree of certainty that extreme weather events, such as droughts, floods, wildfires, storm surges, sea level rise and hurricanes will increase in frequency and severity during the 21st century due to changes in mean and or/variability of climate(IPCC TAR, 2001). Developing countries, and in particular the poorest communities or groups are often those that are less able to cope with the new challenges. Progress in terms of adaptation is therefore vital and will require the integration of risk reduction strategies into other sectoral policy initiatives in the field of sustainable development planning.
Climate change constitutes a complex challenge for humanity as all the sectors and human activities are concerned. Climate change has benefited from a high political profile and momentum since 1992. Thanks to the United Nations Framework Convention on Climate Change (UNFCCC) and its corresponding Kyoto Protocol, an international climate regime exists and catalyses a wide range of activities around the world. Until now the main focus has been on the gas emission reduction rather than on adaptation. However the Marrakech Accords in 2001 took significant steps to focus also on vulnerability reduction and adaptation.
At the global level, the effects of climate change and risks posed by the water quality and apply, as well as desertification have led to an estimated increase of some 70 million people at risk each year. As a result of these alarming realities, there is an increasing concern from the international community as well as national governments about the issue of adaptation and risk reduction. Weather-related natural hazards and climate change can no longer be treated separately in international policy and funding. Learning to deal with climate variability and extremes is an excellent way of building adaptive capacity in the long run, and to reduce the impact of disasters. In this respect, the ongoing work to understand better the El Niño phenomenon is particularly relevant.
Currently, the issue of disaster risk reduction is also gaining momentum within and outside of the UN. In his "Report on Strengthening the United Nations" (UN Reform, released 23 September 2002) the Secretary General includes the need to "better prepare for natural disasters and incorporate disaster risk management into poverty reduction, development and environmental strategies". In view of the increasing impact of natural disasters on development, disaster reduction is one of the objectives of the UN Millennium Development Goals and was included as a new action area of sustainable development in the outcome of WSSD.
Significant achievements have already been made this year with the integration of disaster reduction as part of sustainable development, as confirmed by the political declaration and plan of implementation of the World Summit on Sustainable Development (WSSD) held in Johannesburg earlier this year (see page 12 for more information). Encouraging steps have been taken in particular in the field of public awareness and implementation of effective early warning systems. However, advocacy for the implementation by agencies, governments, and other key stakeholders and the provision of practical tools and recommendations for action remain the main challenges for the ISDR. Systematic monitoring, review and assessment of progress, to help developing this implementation also stands out as an urgent need to be addressed within ISDR.
As a part of this monitoring and review process, the ISDR Secretariat launched in August 2002 the preliminary version of "Living with Risk: A global review of disaster reduction initiatives" for consultation and substantive feedback from relevant experts. The report represents a first effort to collect and systematize information on disaster risk reduction initiatives worldwide, by illustrating the full range of activities and actors involved. The review is based on examples of activities and various applications, identifying the trends where possible. It starts with the important contexts of sustainable development surrounding disaster risk reduction, followed by a chapter on risk trends and assessment. Different sections describe some of the different elements of disaster risk reduction illustrated from global, regional and national examples. The full text of the publication is available on the following web sites: www.unisdr.org.
Yet, a comprehensive and systematic review of ongoing initiatives is still lacking. The elaboration of a comprehensive framework to measure disaster risk reduction efforts over time is needed and would set the stage for developing specific risk reduction targets and priorities for action. The current ISDR review is a step towards that direction, and represents a valuable opportunity to hold consultations and promotes partnerships.
For more information, please contact the ISDR Regional Unit for Latin America and the Caribbean (eird@eird.org) or visit the following websites:
www.unisdr.org
www.crid.or.cr
The International Year of Fresh Water 2003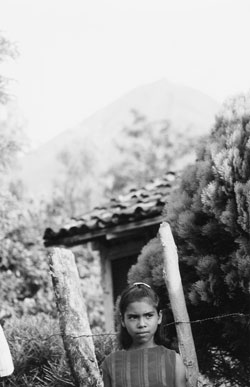 The United Nations General Assembly has declared 2003, the International Year of Fresh Water. According to the UN, today, four out of every 10 people worldwide live in areas experiencing water scarcity. By 2025, as much as two thirds of the world's population - an estimated 5.5 billion people may be living in countries that face a water shortage. Droughts are also expected to worsen in the future.The United Nations, governments and many non-governmental and private sector partners are planning a wide range of activities for the International Year of Freshwater. In March, the3rd World Water Forum and Ministerial Conference will take place in Kyoto, Shiga and Osaka in Japan. These events will also address the issue of disaster reduction.The theme of the 2003 World Disaster Reduction Campaign will be linked to the International Year of Fresh Water. More information on specific goals and proposed activities for the campaign will be soon available on the following website: www.eird.org