The Red Cross Movement arrived in Costa Rica in 1885

The Costa Rican Red Cross plays a pivotal role in the field of emergency and disaster response nationwide. In line with the National Emergency Plan, developed by the government of Costa Rica, the responsibilities of the Red Cross include rescue efforts, pre-hospital care, transportation of injured or sick people, and the establishment of shelters, among other things. The Costa Rican Red Cross also collaborates extensively with the public health system in campaigns to fight HIV-AIDS, dengue and malaria, and in activities against all types of violence.
In Costa Rica, the National Red Cross Society, regarded as a leader in the field of pre-hospital care, has a fleet of over 500 ambulances, 11 rescue units, one mobile telecommunications unit, 27 administrative vehicles, and 9 heavy-duty trucks.
On many occasions, the Costa Rican Red Cross has also extended its services to sister nations affected by the forces of nature or the thoughtlessness of mankind.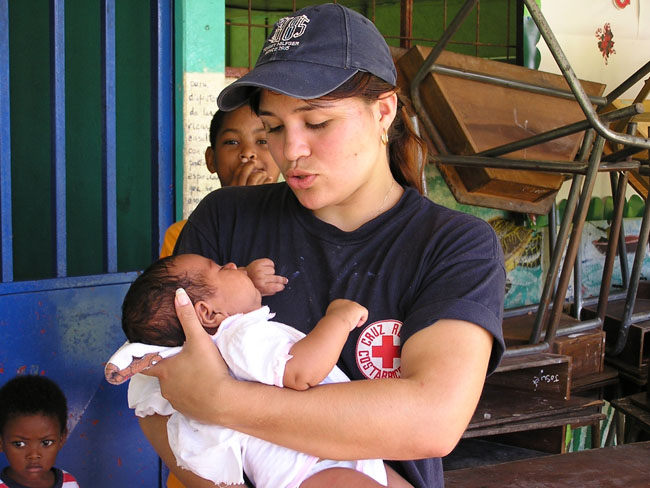 Photo: Costa Rican Red Cross

Costa Ricans consider that the work done by the Red Cross significantly influences their quality of life, to the point that the latest survey conducted in the country revealed, once again, that it is the institution that the population at large values and appreciates the most.
By implementing our vision, we prepare ourselves to serve the Costa Rican population, to have our own air transport for patients in critical conditions, and to acquire state-of-the-art technology to adequately fulfill the growing demand for services and respond to emergency and disaster situations within our borders and abroad.
Luis E. Huertas S. MBA
Vice-President
Costa Rican Red Cross