Greater Caribbean adopts HFA priorities into Plan of Action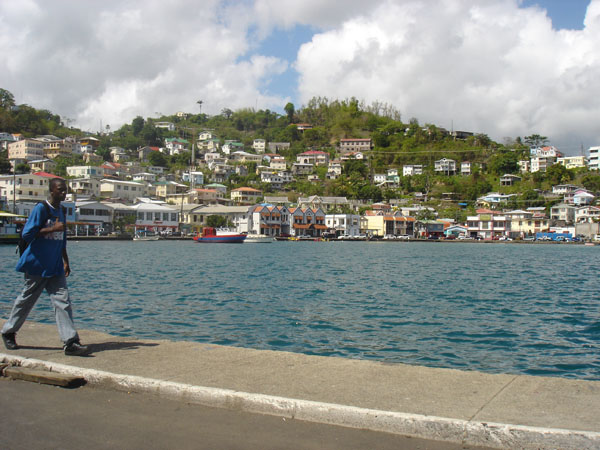 In November of 2007 in Saint-Marc, Haiti and by mandate of its Member States, the Association of the Caribbean States (ACS), along with the Government of Haiti, hosted a High Level Conference focusing on disaster reduction. The objectives of this meeting were to exchange experiences, lessons learnt and best practices in the areas of disaster risk reduction, mitigation and recovery within the region, as well as determine areas for intraregional cooperation. Building on the Hyogo Framework for Action, the Kingston Declaration and the Havana Consensus, amongst others; this conference explored possibilities for expanding and strengthening regional mechanisms for cooperation among Member States and Associate Members of the ACS.
One of the major outcomes of this conference was the unanimous adoption of a regional Resolution and Plan of Action on disaster risk reduction for the Greater Caribbean. The Plan's comprehensive list of 27 actions to guide the work of the Association of Caribbean States' Special Committee on Natural Disasters over the next five years includes: commitments on strengthening the ACS role as the key regional DRR forum, evaluating regional progress towards achieving HFA priorities, promoting DRR national platforms and their links to the Global Platform, mainstreaming of DRR, gender and adaptation to climate change within national and regional planning and policy development frameworks, strengthening networks and multi-stakeholder policies and practices at all levels with particular focus on community-based programmes; action on early warning, risk evaluation, tracking of progress and environmental well-being, as well as on education, building codes, and land use; promoting synergies between the HFA and mechanisms that relate to Small Island Developing States such as the UNFCCC and Barbados Plan of Action; and mobilizing resources and support for national and regional financial coping mechanisms.
This meeting was attended by a record number of countries, representing over 75% of all countries and territories in the Greater Caribbean. It served to emphasize the need for a common strategy on the region's sustainable development; and in particular defining the priority action areas in the Greater Caribbean region for implementing the HFA over the next five years. It was marked by the highest ever turnout of Caribbean States on DRR issues, and was also attended by the UNISDR secretariat, OCHA, UNDP, CDERA, IFRC, ECLAC and others. The POA translates the Hyogo Framework for Action into the realities of the Greater Caribbean and was endorsed fully by all attending states. Both the Resolution and the Plan of Action are available in English, French and Spanish through the ACS.
For more information, visit the official ACS conference website:
http://www.acs-aec.org/Disasters/CANREDES_EN.htm