The HFA Monitor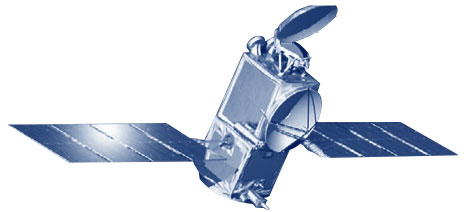 The HFA Monitor is the UNISDR's new online tool for monitoring, reviewing and informing upon the progress made and the challenges identified in the implementation of disaster risk reduction as well as the actions for disaster recovery undertaken at the national level.
In keeping with UNISDR's institutional mandate as well as the commitment to support nations in their efforts towards DRR and the implementation of the Hyogo Framework for Action 2005-2015, UNISDR is facilitating biennial reviews to monitor progress on the implementation of the HFA at the national, regional and international levels through this new tool aimed at assisting countries to obtain more in-depth and meaningful analytical evaluations on the progress being made.
Through the innovative use of indicators and benchmarks, the HFA Monitor allows reporting nations to both qualitatively and quantitatively evaluate the level of progress being made under each of the HFA's five priorities for action, while gaining insight into key aspects of current national focus, the drivers of progress that serve as catalysts for the progress being made, as well as overall challenges and future outlook. In this way, the HFA monitor will assist in disaggregating a country's complex array of factors that lead to vulnerability, bringing to light new insight into progress and trends and providing national authorities with a mechanism for tracking their nation's progress over time.
Now available online through PreventionWeb (www.preventionweb.net) in English, French and Spanish; the HFA Monitor is based on the strategic goals and priorities for action set out in the HFA, with an added value: generic indicators and benchmarks that support national progress reviews is a meaningful and analytical way. It aims to assist countries to periodically review their national progress and monitor trends across the years by building on existing disaster risk information, as well as to strengthen the coordination among partners at the national level and facilitate the prioritization of strategic areas to be addressed through national, sub/regional and global disaster risk reduction initiatives.
Through national processes of consultation with partners from all levels and sectors, country inputs are to be managed by the national HFA focal point, the authority ultimately responsible for approving the nation's progress review prior to online submittal. While only the national authority designated as HFA Focal point can directly access the HFA Monitor online, a downloadable template for use in national consultation processes with partners from all levels and sectors is available online or through the regional unit of the UNISDR secretariat.
For the current 2007 – 2009 period of review, inputs received online by 28 July 2008 will be featured in the Regional Assessment Report and the Global Assessment Report on DRR, as well as in the second session of the Global Platform for DRR scheduled for the week of June 15-19, 2009 in Geneva, Switzerland.
For further information, please contact Jennifer Guralnick, the HFA Monitor focal point for UNISDR the Americas at jguralnick@eird.org.