A new kit for disaster risk reduction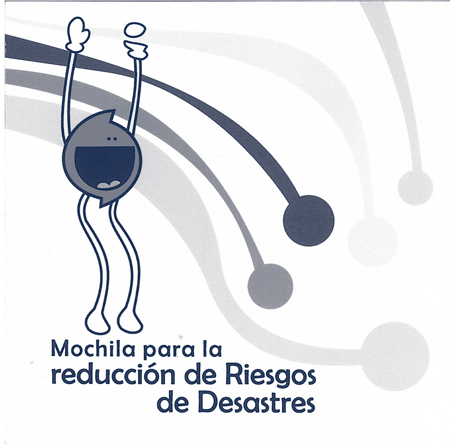 The new material was prepared in the context of the Proyecto Escuela Amiga [Friendly School], the Project for Disaster Risk Reduction, led by Self-Sustaining, Popular Research and Education (IEPAAC) —a UNICEF implementing partner—, and the Disaster Risk Management Program, of the United Nations Development Program (UNDP). Children and youth from the port of Chabihau, located in the municipality of Yobaín Yucatan, Mexico, actively participated in developing this material.

Its focus is on educational activities related to disaster risk reduction. In addition, the kit includes material that, would contribute to the psychological recovery of children and youth affected by the occurence of a disastrous event.

The Mochila para la Reducción de Riesgos de Desastres [Kit for Disaster Risk Reduction] includes:
• A user's manual and a guide for psychological recovery.
• A manual for disaster risk reduction school plans.
• Educational games and learning activities for disaster prevention, especially in case of a hurricane (e.g. "Lotería" (a Mexican game of chance), "Seesaw with the Toloks," and "Memory").
• Support material for post-traumatic stress psychological interventions (e.g. "the Dominos of Emotions," "the Rag Family", and puppets).