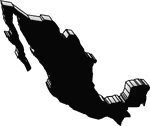 PREVENTION PAYS
México
Ricardo Cícero
National Center for Disaster Prevention
Coordination of Information
Email: difusion@ensayes-1.cenapred.unam.mx
Disasters are often assessed according to the immediate needs required to deal with an emergency; this is a short-term vision. However, the subsequent economic and social impact of the effects of a disaster is only really felt by the affected countries when the rehabilitation and recovery needs (in the post-disaster phase) require large and generally unforeseen resources. These effects are particularly evident in the Latin American economies, since the region is frequently struck by different types of disasters, and prevention and mitigation plans are scant.
IDNDR recommends a series of mechanisms to evaluate, and if possible to quantify, the damage caused by natural phenomena. At present, few countries have their own damage assessment mecha-nisms and rely on international or regio-nal organizations to carry out these tasks in response to re-quests from govern-ments. Regardless of their origin, the re-sults are a testimony (generally partial or incomplete) to eco-nomic changes and disruptions and so-cial imbalances that are the longterm consequence of disasters.
In Mexico, after the earthquakes of September 1985, civil defense and disaster prevention have become matters of major concern. The interest of various governmental bodies, and especially a growing awareness and participation on the part of society in general, have led to prevention, mitigation and preparation initiatives, which together form part of the National Culture of Civil Protection.
One of the main actions derived from the implementation of the Mexican National System for Civil Protection (SINAPROC), was the development of an evaluation method to quantify direct and indirect losses as well as possible secondary effects (chain of calamities) caused by these natural events. The method is also applicable to man-made disasters. The results of these assessments confirm an old but still very relevant adage: "it is better to prevent to than cure".
In practice, it is a fact that prevention costs less; although most disasters cannot be accurately predicted, natural disasters tend to go hand in hand with technological development and the increasingly frequent use of different forms of energy invol-ving high risk materials. Therefore, it is necessary to establish prevention programmes, and these require an investment of financial and human resources.
It is often the case that community prepared-ness and training activi-ties have a greater impact on public opinion. And while this is indispensa-ble, it is also important to highlight the significan-ce of investing in programmes which, without the direct participation of citizens, nevertheless promote and guarantee better protection for them in the long-term. Ideally, two processes should converge:
Technological development.

An appropriate response by the population at large.
As proof that prevention pays, we could mention the following actions:
Work to increase the resistance of buildings to earthquakes, hurricanes and other natural events that normally affect them.

Improvements in construction methods.

Appropriate regulations for the rehabilitation and construction of homes that pose a risk to the population.

Development of timely early warning systems. In Mexico, systems are installed and operating in areas that are traditionally prone to flooding and mudslides.

Equipment for monitoring volcanic activity established on Mexico's main active volcanoes has also provided better security conditions for populations living in the danger zones.

Installation, operation, growth and development of seismic monitoring networks in high-risk zones imply a major economic investment and specialized human resources; in exchange, they provide valuable data for prevention.
One of the most significant efforts made in Mexico, with international collaboration, is the establishment of an institution dedicated to Research, Training and Information on specific aspects of disaster prevention. Although this initiative required major investment, the results have been crucial to disaster prevention and mitigation.