Regional Technical Meeting a Communication and Public Information Strategy for Risk and Disaster Reduction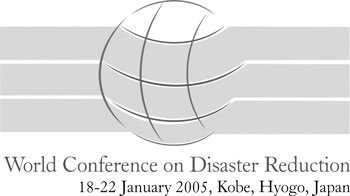 On August 24-26, a regional technical meeting entitled "Communication and Public Information Strategy for Risk and Disaster Reduction" was held in Antigua Guatemala. The event gathered 44 participants from Argentina, Bolivia, Chile, Colombia, Costa Rica, Cuba, Ecuador, Guatemala, Honduras, Nicaragua, Panama, Paraguay, Peru, and Trinidad and Tobago.
This meeting was organized by the United Nations International Strategy for Disaster Reduction (UN/ISDR), the Pan-American Health Organization (PAHO/WHO), the International Federation of Red Cross and Red Crescent Societies, and the United Nations Educational, Scientific and Cultural Organization (UNESCO).
This activity had a two-pronged purpose: First, review the current situation of both communications and public information in the region, including their advances and hindrances, as part of the relevant strategic support needed for programs and projects working on prevention, mitigation and reduction of damage caused by disasters. Second, recommend that governments in the region and international organizations use the suggested set of criteria and take the courses of action needed for the development of an educational communication and public information strategy, which may be presented as a regional proposal during the Kobe World Conference. Subsequently, this strategy would be implemented, making all due changes and adapting it to each Latin American country.
As a result of this meeting, participants established a set of goals to be achieved by the year 2015. For instance, it was stated that all countries will have integrated risk management contents into curricula at all educational levels. Countries will also have public policies, information and communication plans, resources and indicators to measure the impact of communication actions on risk management, taking into consideration cultural diversity, gender, age, education level and age. In addition, their national science and technology systems will include risk management components with specific financial line items. All countries will have at least a specialized disaster information center or, if they establish more than one, all centers will operate in a unified manner with links to national and international specialized networks. Countries will also have incorporated the use of new technologies, digital communication and early warning systems into risk management at the community level. Countries will have adopted an International Deontological Code to better manage risk information and communication. Additionally, these countries will manage integrated networks that will include the public and private means used in processes that focus on risk management information and communication. International agencies, governments and civil society will have managed and allocated the resources required to implement processes related to risk management information and communication.
Finally, participants decided to contribute to the preparatory process of the World Conference on Disaster Reduction (WCDR-2005) by doing the following:
1. Develop strategies so that governments are able to define public policies for risk management information and communication, and allocate the resources required for their implementation.
2. Incorporate research and educational institutions working on risk management into national systems (once they are established) or into those bodies responsible for risk and disaster management.
3. Promote the creation of an alliance so that all disaster communication and information services are linked in coordination with public authorities and civil society. This will also foster the efficient transfer of both technology and knowledge related to risk and disaster management among the scientific sector, institutions and communities involved.
4. Promote actions and measures that allow for the reduction of existing digital gaps, the use of technology, and the democratic access to information and communication, optimizing in this manner the effective use of all existing means for risk management.
5. Conduct research and studies on risk and vulnerability perception, as well as on those factors that hinder the establishment of a community culture of prevention. This will lead to the production of relevant communication materials adapted to this reality.
6. Promote the establishment of an International Deontological Code that addresses both communications and risk management.
7. Incorporate risk management into the existing curricula of communication and journalism schools, and integrate social communication techniques and methods into scientific careers.
8. Make contributions so that communication policies related to risk management provide support to the efforts made the public and private sector to achieve national human, equitable and sustainable development, compatible with environmental protection, poverty reduction and governance.
For further information, please visit this website: www.eird.org