OXFAM Publications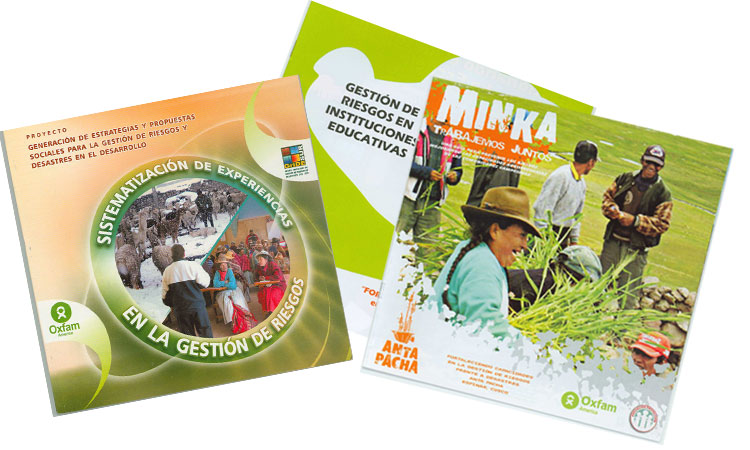 Strengthening resource management capacity for vulnerability reduction and risk management in the district of Cayllona, Arequipa Region, and Anta Pacha, Espinar, Cusco.
• A training guide for early warning systems.
• A guide to building sheds: By learning how to manage the environment, we also protect our livestock.
• A guide for water management in rural areas: By collecting water. high-altitude Andean communities have developed their organizational capacity to improve the use of water resources in these areas.
• Risk management in educational institutions.
• Minka, let us work together: A guide for risk prevention by improving farming and agricultural capacities in rural communities.
• Systematization of risk management experiences.

For further information, please contact:
Sergio Alvarez Gutierrez; SAlvarez@OxfamAmerica.org
Coordinator
Regional Program
Risk Management and Humanitarian Relief
South America Regional Office
OXFAM America